A doodle I did for Neicha-chan's birthday. It's her OC yo (Yes, she's supposed to have super long eyelashes). Happy birthday, girl!

Updated to be less poopy. Still pretty poopy tho.

(Source: jizzanthepuss.deviantart.com)
Guess who finally gave into temptation and watched Fearless… I tried to be faithful! I really did orz That said, it was great! So here's Fearless Fem!Chuck/Charley art.
Also, my twat wad little sister destroyed my laptop screen in the middle of the new Motorcity episode so I probably won't be submitting any new art soon. *cries deeply*   I may spiff this up when my shit is fixed BAAAAWWWW
I'm sorry, but I just needed to Gif this XD . Source:  Video made by Hamboning4Life
AAAAAAAAAH GODAMMIT! I MADE THIS!! And I submitted a gif of this here on tumblr shortly after posting this on YouTube and I got ONE note! It's been up for over three weeks and it still one has ONE NOTE! And I see someone else has submitted it and it has over 4,000!? Those should be my notes! *BAAAAW*
But actually… you gave me credit at YouTube, and the gif you made of it really is better than the one I made. So it's not like you stole it from me (which is what I thought at first and I was SO mad lol) I guess I just submitted it at a bad time and no one saw it. 
I was upset because my sister was like "Put that on tumblr! You'll get like 100 reblogs!" and I didn't any which really sucks considering I had to edit the background for hours and draw so many little white flowers because Korra's head is much smaller than Fionna's.
Okay, rant over! I just checked out my YT video and it's got nearly 12,000 views and 100 comments! The last time I checked it, it only had 300 views! Whoooo! It was worth it BRB TEARBENDING! :'D
I was making a Tahnorra comic buuut it's not coming out the way I want and it was written before episode 8 (so the chances of it happening are completely dashed—baaw) I don't plan on finishing it but here are some colored panels for y'all <3
Click here to see the first one bigger  EDIT; I don't know why it's so pixelated! The first pic is slightly bigger and so much clearer on my computer! WTF!? >:O I worked eleventy kajillion hours on this so the slight losses in quality are killing me D:
The purple thing is supposed to text bubble for those who are curious -___-;
Enjoy!
Korra, this has to stop… this whole thing about you being super adorable and making me draw you until 1 a.m…. I'm serious….
A little WIP for you guys ;) I'll post a Tahno tomorrow~
I've been drawing Korra sooo much lately but I don't have a lot finished because I have ADHD and keep starting new pictures… FOCUS DAMMIT!
LOOK I DID SOMETHING WORTHWHILE *not*
AAAaaah I'm so ready for Saturday! I'm still hoping that nothing happens to sink S.S. Tahnorra…
Man, this is a terrible edit c;
YES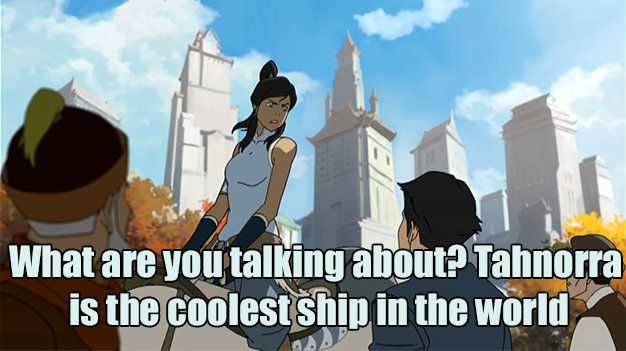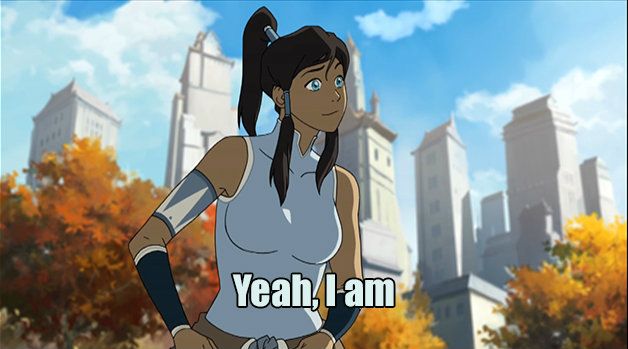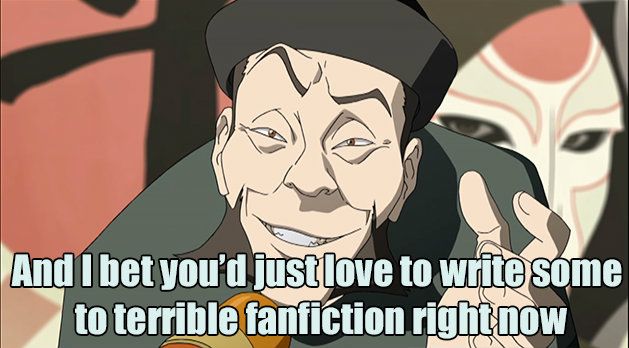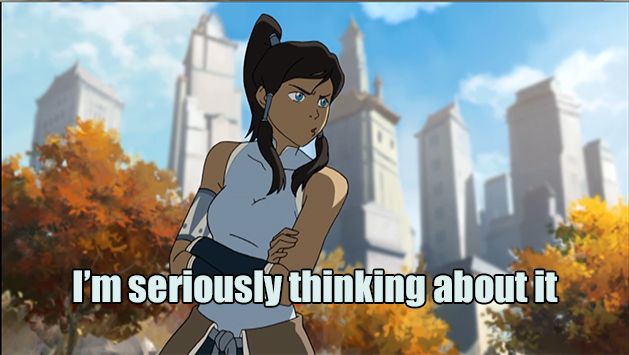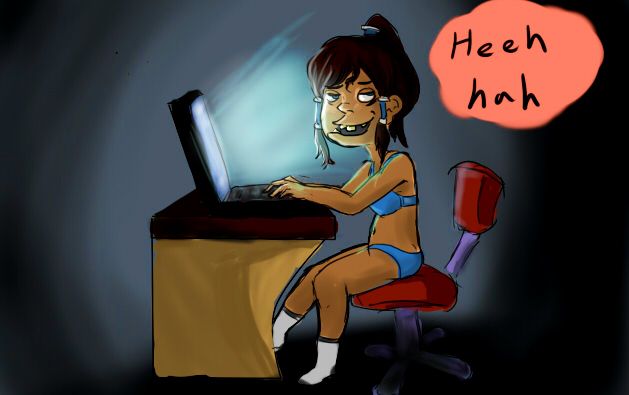 h…I'm sorry OTL I can't draw cartoons very well but I tried!